FAA PMA Certified Alternators
Delivering more continuous power at lower engine RPMs than competing alternators.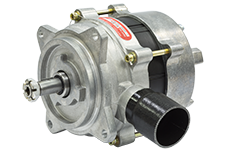 Prestolite Style
Prestolite originally developed this style of alternator, but the designs have continued to be refined and improved by Plane-Power. These have widespread use on legacy OEM applications. Many are PMA approved as identical, direct-fit replacements for the OEM part numbers.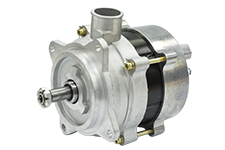 ES Series
ES Series were internally developed by Plane-Power to provide customized solutions for OEM applications as well as new PMA approved alternatives to Ford, Chrysler and CMI/Crittenden units. ES Series aircraft alternators are OEM on a range of general aviation applications, including piston, single-engine turboprops and single-engine light jets. In addition, light weight/high power density ES Series alternators are seeing extensive use on UAV applications.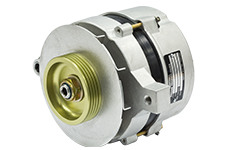 ASG Series
ASG Series alternators were originally developed by Aero Electric and are OEM on several Cessna applications and PMA replacements for out-of-production 24V Ford alternators. The ASG aircraft alternator designs incorporated several improvements over the Ford alternators they replaced.
AL Series
The original Plane-Power alternators, these are modern, lightweight replacements for OEM alternators. While not direct fit replacements, they come with mounting hardware needed to make the switch.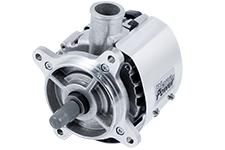 C/E Series
Like the AL Series, these are modern, lightweight replacements for OEM alternators, but the C/E Series are direct drive for use on Continental engines.
Jasco Series
Jasco alternators were originally developed by Skytronics to support legacy aircraft supplanting older generators. There are several STC generator to alternator conversions, as well as PMA approved aircraft alternators for many aircraft with vintage engines.